Concrete Driveways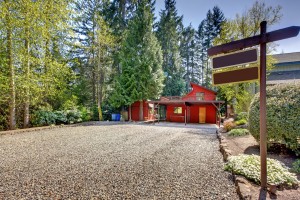 A concrete driveway is a great way to improve the curb appeal of your home, as well make access to your garage or covered parking as easy as possible.
Concrete is a natural choice for both residential and commercial driveways because concrete is so versatile, durable, and easy to maintain.
A concrete driveway indicates quality construction from the first glance atyour property's exterior.
The majority of homes have a driveway, with a great number being made of concrete. When installed properly, a concrete driveway provides a major function to your home with little maintenance required.
"Houston Concrete Company"'s Concrete service offers flexibility in terms of styles, colors and patterns to set your home apart from the rest. Whether you are installing a new driveway, needing repair or replacement, or wanting something custom such as a stamped concrete design, we are the right choice.
We add control joints closer together than any other concrete company, providing a more solid driveway with less cracking and breaking.
Our Services Include:
•             New Driveways
•             Driveway Repair and Replacement
•             Driveway Sealing
•             Decorative Stamping and Custom Driveways
We do driveway repair by raising settled concrete back to its original position using slab jacking and foam jacking.  This corrects settlement problems to fix trip hazards, improve drainage, and fill voids under unsupported concrete.
Many of our clients come to us because their driveways have cracked and crumbled. Unfortunately, their driveways were created with little focus on doing the job right.
We can replace your driveway with a quality aggregate, stamped, or traditional broom finish.Any of these choices can make a huge difference in your home's appearance.
You can also use our concrete as the foundation for new construction projects like gazebos, separate garages, a home office, or other structures on your property.
When you choose us to help you create your new concrete driveway, you can rest assured that wecan install it however you want it, in the way that best compliments your home.
When it comes to helping you tie your property together and improving the overall look and feel of your property, there's no better concrete company for the job than us.
With our timely and accurate work estimates, our durable, reliable, and weather resistant concrete, and our expert, professional and friendly technicians, you're sure to be happy that you chose us for the job.
If you've been thinking about what a new concrete driveway could do for the convenience and beauty of your home, don't settle for a second rate contractor that won't deliver a top quality installation.
We work hard to fully understand your needs and goals so that we can ensure the concrete driveway that you get is exactly the one that you have been dreaming of. Don't settle for any less than the best in concrete contractors.
We take great pride in preparing and finishing all concrete projects, using only quality concrete products and workmanship. Give us a call today at (713) 352-1833.