Concrete Walls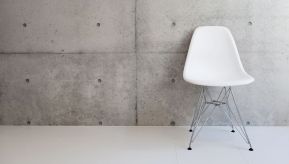 Tired of looking at your uneven lawn and the sinkholes that were created by soil erosion?
Concrete retaining walls work jointly with the drainage system on your property. They are used on heavy slopes for holding back soil from falling or washing away because their solid structure helps in preventing erosion.
Besides shoring up eroding landscapes, retaining walls are also used for creating multiple levels and beautifying your garden area, or for eliminating sharp slopes.
Concrete retaining walls can also be used to prevent water from running off to the basement, building foundation, or some other undesirable area.
Properly constructed retaining walls can:
•    Stabilize slopes
•    Create dramatic hardscapes
•    Help control soil erosion
•    Help prevent flooding
•    Add value and aesthetic appeal to your property
"Houston Concrete Company" knows how to use retaining walls to create distinctive, unique hardscapes for your home or business. We can incorporate interlocking blocks, decorative stone, stairs, planting areas and other architectural elements, to enhance the look and value of your property with our professionally constructed and installed retaining walls.
We employ experienced industry professionals for resolving your retaining walls' repair and maintenance needs.
Our state-of-the-art precast concrete retaining wall system and equipment, advanced concrete machines, and efficient procedures help deliver top-notch services to all our customers.
Besides retaining walls, concrete walls are also great for creating safe, environmentally-friendly storage facilities for a variety of uses, as well as basement foundation walls to support a house or commercial building.
Our primary focus is to produce quality foundation walls, from footers to  precast concrete walls. As every wall is different, we strive to find the best fit for each project by drawing from our large inventory of concrete forms and equipment, as well as our top-notch crews.
Our services include:
•    Concrete Retaining Walls
•    Gravity Retaining Walls
•    Sheet Piled Retaining Walls
•    Masonry Retaining Walls
•    Cantilevered Retaining Walls
•    Concrete Hurricane Walls
•    Precast Concrete Foundation Walls
•    Repair and Maintenance of ConcreteWalls
Constant evolution and focus on 100% customer satisfaction has made us the most trusted concrete retaining walls service provider in our area. Our customizable service model means that we can work within any budget.
Whether you're looking for the natural look of stone, the classic look of brick, or something completely different, we can help you find the right concrete elements for your landscape or your building project. Contact us for more information at (713) 352-1833.